Tavern On Rush - Chicago
Its top floor is reserved for a mo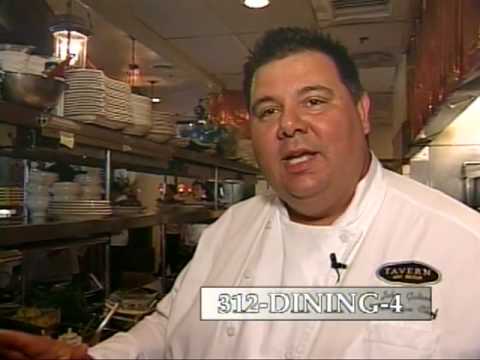 re formal dining experience, where guests are either on dates or striking up big deals. It's a hushed setting, with white tablecloths, a doting waitstaff and an enviable view overlooking the bustling Rush Street action.
The first-floor tavern is exactly that and local residents and visitors come to watch major sporting events from the Olympics to the Blackhawks. While it offers a more casual setting, guests may order the full menu, which includes prime steaks, chops and seafood.
All steaks are charcoal grilled to order, ranging from an eight-ounce filet mignon to a 24-ounce Porterhouse. Additional steak choices include a 32-ounce Tomahawk Wagyu ribeye steak and 48-ounce Porterhouse.
Seafood selections get equal attention from customers: Popular choices range from the fried lobster skewer and seafood tower (with lobster, cocktail shrimp, etc.) on the appetizer menu to a number of fresh fish entrees served with a house salad.
Tavern's outdoor patio remains a popular destination during warmer months as guests settle in to take in the area's scene. It's situated directly across the street from a park and offers the most coveted seats in the area. That's why there's a two-hour maximum seating policy.