Chicago Chop House - Chicago
Historic Chicago dining is more than just a theme at The Chicago Chop House, it's a way of life. Stepping into the restaurant's immaculately restored, century-old Victorian brownstone building brings diners into the city's past, when meat packers, politicians, and gangsters dined on succulent steaks in luxurious rooms. More than 1,400 historical photos tell the tale of old Chicago throughout three dining rooms surrounded by hunter green walls and lit by glowing sconces.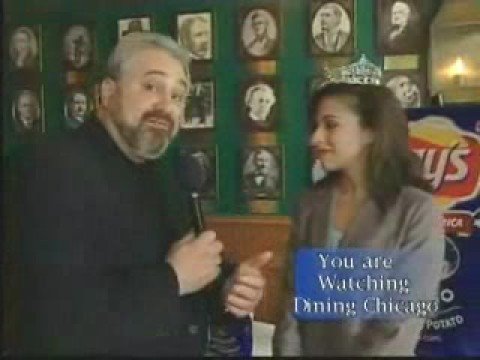 And just like the power players of Chicago's yesteryears, guests partake on dishes that embody the flavors that made our city one of the best dining experiences. Our all USDA Prime menu of awe-inspiring 64-ounce porterhouses, 16- and 24-ounce New York strips, and 24-ounce prime ribs bathe the senses in prime-aged flavor. The Chicago Chop House is also one of the only restaurants in Chicagoland to serve Mishima cuts, a unique and succulent beef known for its delicate flavor and tenderness. Guests can pair their meals with a glass or bottle of wine from our international list that includes more than 650 selections; a list that has won nine "Awards of Excellence" and "Best of" awards from Wine Spectator, and an Award of Distinction from Wine Enthusiast Magazine.
The Chicago Chop House bestows each and every guest with exceptional quality, flavor, service, and ambiance that few can match and none can surpass.